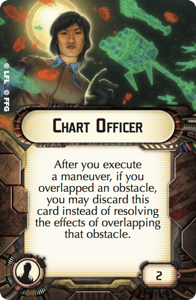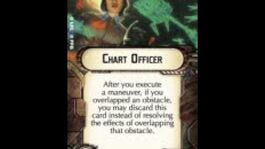 Card Text
Edit
"After you execute a maneuver, if you overlapped an obstacle, you may discard this card instead of resolving the effects of overlapping that obstacle."
Rules Clarification
Edit
If a ship with this card equipped overlaps more than one obstacle, it can ignore the effects of each obstacle. If the ship chooses to ignore the effects of one obstacle that it overlaps, it must ignore the effects of all obstacles it overlaps.
Source: FAQ 5.1.1; 2020/03/09
Attributes
Edit
Available Through
Edit
This Upgrade Card has to be discarded and triggers at the end of Ship Phase step 3: Execute Maneuver, while overlapping an obstacle after moving.
Community content is available under
CC-BY-SA
unless otherwise noted.