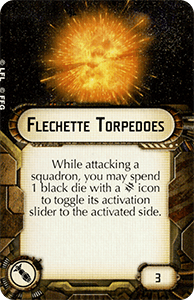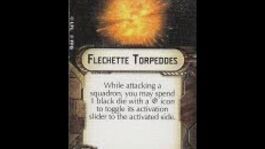 Card Text
Edit
"While attacking a squadron, you may spend 1 black die with a

icon to toggle its activation slider to the activated side."
Rules Clarification
Edit
If a ship with this card equipped performs a counter attack during the defending squadron's activation, toggling the activation slider of the defending squadron does not end that squadron's activation.
Attributes
Edit
Available Through
Edit
The effect of this Upgrade Card triggers during Attack Step 3: "Resolve Attack Effects"
Community content is available under
CC-BY-SA
unless otherwise noted.