Participation – Terrinald Screed saw his enemies through a different lens. This feared alternate art Admiral can lead your ships against Iska pirates or any other foe! In addition, each competitor receives a stunning commemorative 2017 North American Championship coin.
Top Third – After the dust settles from the Swiss rounds, players who placed among the top third of all competitors will receive a set of five squadron markers to help when making tight manuevers.
Top 32 – The premium three-compartment deckbox (pictured below), bearing the North American Championship logo, awaits those who ascend to the top 32 of final standings.
Top 16 – A hefty medal will be draped around the neck of each competitor that ascends to the Top 16, bearing an inscription and game logo on its reverse.
Finishing Placement – A full set of range rulers is awarded to each player who blasts their way into the Top 8. Each set of range rulers bears an icon displaying the rank its bearer finished the event with, including Top 8, Top 4, 2nd, and 1st.
Top 4 – Each of these players will have the opportunity to build on their incredible performance at the World Championship by earning a free reserved seat next May!
Finalist – A plaque commemorates an outstanding accomplishment, and is complimented with a bye at the World Championship next May!
Champion – In addition to a radiant trophy, the North American Champion wins the chance to inspire the selection and creation of a future alternate art prize card! A free flight and hotel room for the next World Championship will elevate them to the pinnacle of competition, where they receive a bye in the first round. The champ is even allowed an additional free reserved seat, to bring a friend or companion to compete alongside them at Worlds.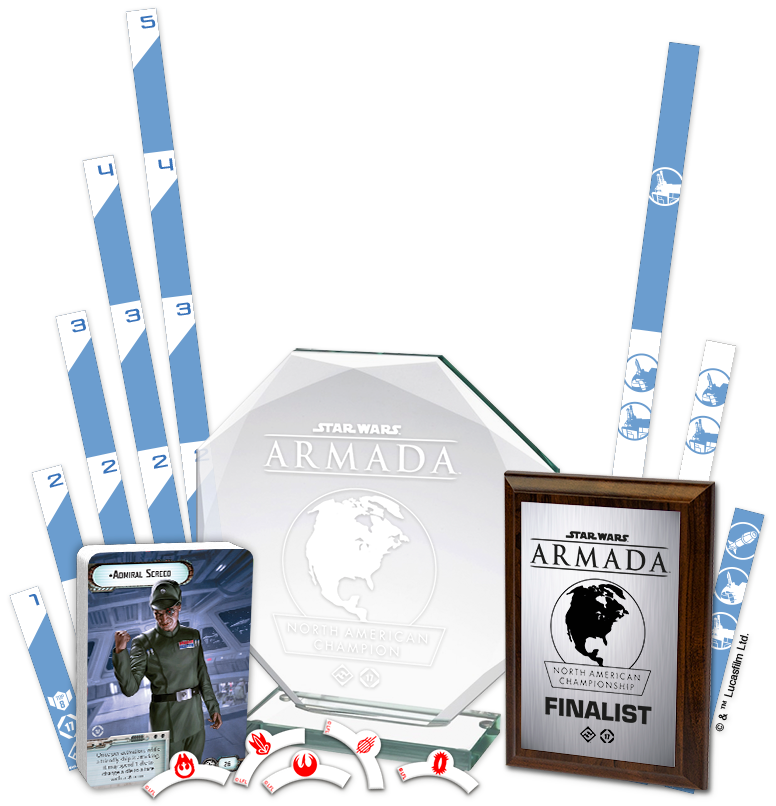 Community content is available under
CC-BY-SA
unless otherwise noted.