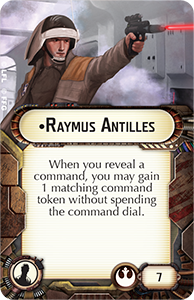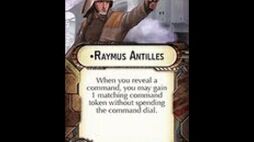 Card Text
[
]
"When you reveal a command, you may gain 1 matching command token without spending the command dial."
Attributes
[
]
Available Through
[
]
Timing
[
]
The effect of this Upgrade Card triggers during Ship Phase Step 1: "Reveal Command Dial". The gained command token can be spent in the same round.
Appearance
[
]
Raymus Antilles from Alderaan was in the service of the House of Organa. He captained the Tantive IV, and was killed by Darth Vader, as seen in Episode IV.
More...