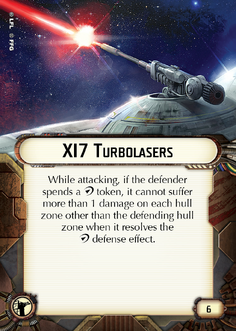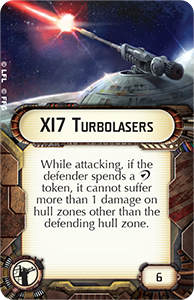 "While attacking, if the defender spends a

 token, it cannot suffer more than 1 damage on each hull zone other than the defending hull zone when it resolves the

defense effect."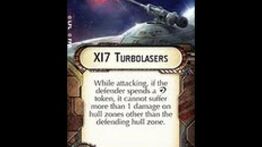 "While attacking, if the defender spends a

 token, it cannot suffer more than 1 damage on hull zones other than the defending hull zone."
The errata card text allows a defending ship equipped with Advanced Projectors, to redirect 1 point of damage to more than 1 hull zone.
The old ruling didn't allow that. See: FAQ Version 4.1.1; 2018/04/23
The effect of this Upgrade Card triggers during Attack Step 5: "Resolve Damage"
Community content is available under
CC-BY-SA
unless otherwise noted.